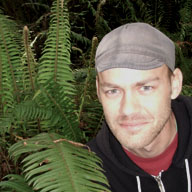 James Arnold
James finished his Master's thesis on "Modeling fire-climate connections within the Great Basin and Upper Colorado River Basin, Western United States" in spring 2013. James is now working at Los Alamos National Laboratory.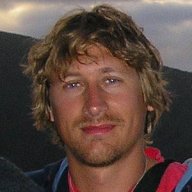 Chris Balzotti
Chris completed his Ph.D. on sage grouse habitat analysis in 2014. His dissertation was titled "Exploring the use of fine resolution nested ecological niche models to identify greater sage-grouse (Centrocercus urophasianus) habitat and connectivity potential across a diverse landscape." He is currently a postdoctoral researcher at Stanford University.
Mark Beaty
Mark completed his Master's thesis on "An examination of a pixel replacement algorithm for monitoring post-fire chaparral recovery using indices derived from AVIRIS data" in 2010.  He works for the Colorado State University Center for Environmental Management of Military Lands (CEMML).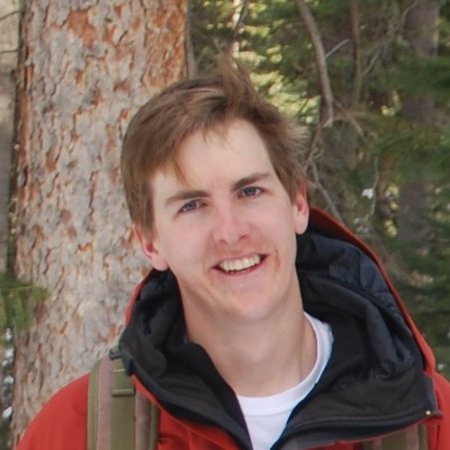 Austin Coates
Austin first started as an undergraduate researcher in URSA in 2010. After working for an NGA contractor and Exelis Visual Information Solutions, he came back to the U for his Master's degree. Austin completed his thesis on "Hyperspectral remote sensing For monitoring species-specific drought impacts In Southern California" in fall 2015. He currently works for Exelis Visual Information Solutions.
Iryna Danilina
Iryna was a postdoctoral researcher in URSA in 2012 and 2013.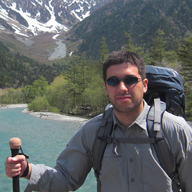 Kenneth Dudley
Kenneth completed his Master's thesis on "Mapping species across multiple dates of hyperspectral imagery using iterative endmember selection and multiple endmember spectral mixture analysis" in 2014. He is now at the Okinawa Institute of Science and Technology.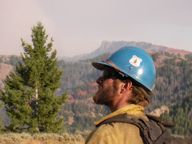 Greg Fryer
Greg finished his Master's in spring 2012, completing a thesis titled "Wildland firefighter entrapment avoidance: developing evacuation trigger points utilizing the WUIVAC fire spread model." Greg is now a Captain for the Cedar City Hotshots.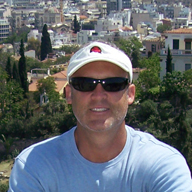 Scott Graves
Scott completed his Master's thesis on "Examining vegetation phenology of Ugandan dambos using spectral mixture modeling fractions" in 2008. Scott (better known as Drew to everyone outside the Geography department) now works for Harris Corporation and lives in Florida.  As a geospatial analyst, Scott processes satellite, aerial and LiDAR data and also does material classification and feature extraction. 
Matt Hansen
Matt completed his Master's thesis on "Decision tree classification of dambo wetlands using remotely sensed multispectral and topographic data" in 2008.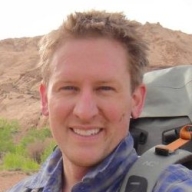 Jeremy Larsen
Jeremy completed his Master's thesis on "Analysis of wildfire evacuation trigger buffer modeling from the 2003 Cedar Fire, California" in 2010.  He then moved to Denver, Colorado to take a position with Gold Fields Exploration coordinating the development of new geospatial methods for locating large gold deposits, as well as the less glamorous task of managing company GIS policies and procedures.  But he still makes frequent trips back to Utah for canyoneering, mountain biking, and rock climbing.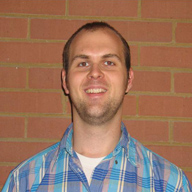 Scott Matheson
Scott completed his Master's thesis on "Evaluating the effects of spatial resolution on hyperspectral fire detection and temperature retrieval" in June, 2011.  Scott is now works at the National Geospatial Intelligence Agency.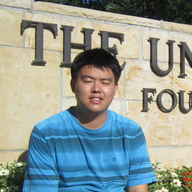 Ran Meng
Ran completed his Ph.D. on remote sensing vegetation recovery after wildfire and tamarisk beetle disturbance in 2015. His dissertation was titled "Study of two vegetation-related disturbances (beetle herbivory and wildfire) in the Western United States using optical remote sensing." He is currently a postdoctoral researcher at Brookhaven National Lab.
Ashley Powell
Ashely finished her Master's thesis, "Understanding the relationships between fire, climate, and population in Central Uganda from 1990-2010" in Fall 2012. Since defending her thesis, she has embarked on a new career in GIS in Houston, Texas.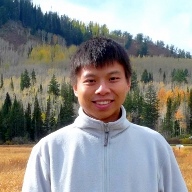 Yi Qi
Yi finished his dissertation on "New physical foundations for remote sensing estimation of live fuel moisture content and fire danger" in 2014. After a short stint as a postdoc in the CSTARS Lb at UC Davis, he is now at Brown University.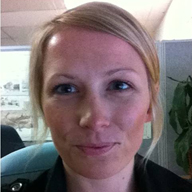 Abigail Schaaf
Abi completed her Master's thesis on "Using hyperspectral data to classify vegetation at the plant functional type-level in mountain terrain at three spatial resolutions" in 2010.  At the Remote Sensing Applications Center Abi works on a variety of remote sensing projects - including analyzing SAR data in Alaska for vegetation mapping purposes and using lidar, thermal and multispectral imagery for cannabis detection purposes on forested lands in California. In addition to the project-level work, she is part of the training team, who's responsibility is to offer relevant remote sensing training to Forest Service employees across the nation.
Audrey Wang
Audrey was a postdoctoral researcher in URSA in 2011 and 2012.