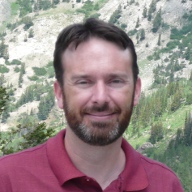 Education
Ph.D., Geography, University of California Santa Barbara, 2003
M.A., Geography, University of California Santa Barbara, 1999
B.S., Geography, Penn State University, 1997
Courses
GEOG 5110/6120 - Environmental Analysis through Remote Sensing
GEOG 6961 - Geographic Thought and Inquiry
A full list of remote sensing courses taught in the Department of Geography can be found under Courses.
Research Interests
My research interests include remote sensing of vegetation, imaging spectroscopy, wildfire and fire danger modeling, vegetation and the carbon cycle, and natural hazards. Please see Projects to learn more about ongoing research in the URSA Lab.